Customer Support Specialist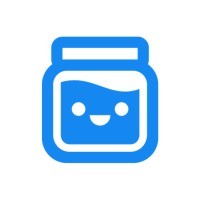 Boddle Learning
Administration, Customer Service · Full-time
Tulsa, OK, USA
50,000 – 50,000 USD per year
Posted on Thursday, May 25, 2023
Join the Team at Boddle Learning!
Boddle Learning is a rapidly growing ed-tech startup making a nationwide impact. Our mission is to leverage games and machine learning to enhance student outcomes. As part of our vibrant and dynamic team, you will play a crucial role in driving user acquisition and retention, ensuring the success of teachers and parents. We are seeking a talented and dedicated Customer Support Specialist who will manage the customer support process at Boddle. In this position, you will utilize customer interactions to inform marketing strategies and game development updates while also delivering exceptional support to users throughout their journey.
Position: Customer Support Specialist
Role Responsibilities:
Manage live support tickets and provide online assistance to teachers and parents.
Document customer issue reports to drive marketing strategies and support user growth.
Conduct user interviews to gather valuable insights.
Empower the Boddle community through surveys, reviews, support collateral, and other initiatives.
Create support videos and written guides to help parents and teachers navigate our platform effectively.
Preferences:
Previous experience working in or with schools or school districts as an educator.
Eagerness to learn and grow - we value individuals ready to hit the ground running and expand their skills.
We encourage applications from people of all backgrounds and abilities.
Values - Honesty, inclusivity, and hard work are fundamental to our team.
Qualifications:
Proficiency in MS Office and G Suite.
Strong expertise in planning email campaign strategy, crafting impactful copy for teachers and school leaders, designing emails using templates, and analyzing campaign results.
Familiarity with various social media channels and teacher community groups.
Pay: $50,000, plus benefits
At Boddle Learning, we believe in fostering a positive and inclusive work environment. If you want to join our team, please submit your resume and cover letter.
Join us and make a difference in the world of education!
Boddle Learning is an equal opportunity employer.